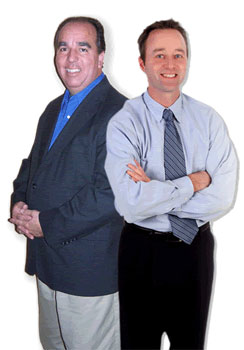 Jim DeBetta and Roger Brown have created a simple step by step audio guide that helps you learn licensing like a PRO!
Award winning inventor Roger Brown and retail selling expert Jim DeBetta go one-on-one and explore how product licensing really works and how successful deals get done. Roger and Jim decided to share their decades of knowledge with those who are looking to find financial success developing product ideas and licensing them to companies for a royalty. Today, more than ever, companies are looking to people like you who have great ideas that can help them grow their businesses. Knowing how successful people get their products introduced to corporate executives and closing a licensing deal is the first step to success.
Jim has now made his successful Looking 2 License 3 CD set available as an MP3 download. Get this valuable information in a format that you can listen to on your phone or other mobile device.
Successful licensing starts with basic industry knowledge. Learn how successful inventors create sell sheets, make prototypes on a budget, and make cold calls to corporations to introduce a product idea.This "uncut" intimate conversation with Jim and Roger contains inside information about the licensing industry and how it really works! This invaluable set contains nearly two hours of critical licensing knowledge.
Total Retail Value – PRICELESS!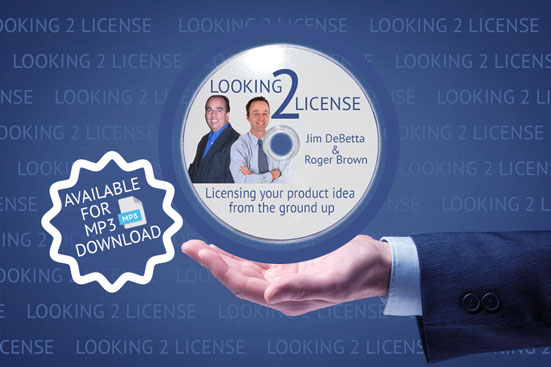 Looking 2 License