If you have a retail ready product and are committed to making a serious effort to sell it to the nation's leading retailers, then this is the program for you!
The Retail Representation program is everything you need to ensure your product gets introduced to buyers at major retail chains, catalogers, and TV shopping channels.
This special program requires that you make a six-month commitment as the buying cycles at retail can be very lengthy and it is rare to land a product on the shelves in just a few short months. Jim will be handling the sales for you who will work directly with the retailers.
In addition, Jim will work side by side with you to teach you everything you need to know about how to talk to buyers, carefully complete all retail required paperwork, and assist you with marketing plans to help drive traffic to the retailers. If you have a retail ready product and are committed to making a serious effort to sell them to the nation's leading retailers, then this is the program for you!
Sales & Marketing Plan
If you wish to gain access and entry in to specialty, regional, and national retailers in the USA and Canada as well as TV shopping channels and leading websites, you must embark on an aggressive sales and marketing campaign that is lead by an experienced leader in the industry with two decades of experience and countless successes with consumer product startup brands. As a former Vice President of Retail Product Commercialization for Kevin Harrington (one of the original sharks on the hit reality show Shark Tank) and having run my own product company that drove more than 10 million dollars a year in revenue for nearly a decade, I know how to reach retail buying executives, understand how to negotiate deals for product placement, and can guide you in how to properly prepare and to get your product placed!
Typically, retailers plan out their store assortments 6-12 months in advance and the time it takes to reach them, have them review a product, negotiate a deal if they express interest, and getting set up as a vendor with them can take months! So, its important to begin the process of coordinating all details including sales strategies, pricing of products for local, regional, and national markets, marketing strategies, PR (public relations), and other related areas such as fulfillment/shipping of products to retailers. A lot of the potential success for your product rests on the preparation and approach with retail buyers. We must begin to plan, create our sales and marketing plan, create a list of target accounts that we wish to pursue, make introductions to leading TV shows, prominent product bloggers, and magazines connected to consumer products, prepare to approach retailers, as well as coordinate sell sheets and PowerPoint presentations that will be presented to retail buyers. Lots to do!
Here are the main areas to address:
Basically, there are a lot of details and work involved and we will manage this entire effort for the US and Canadian marketplace.  In essence, it's the equivalent to a VP of Sales role where we will manage and oversee all facets of the sales side of the operation.
Retail Sales & Marketing Programs
We offer three different programs for how we can help you.
Elite Program
Advanced Program
Elite Program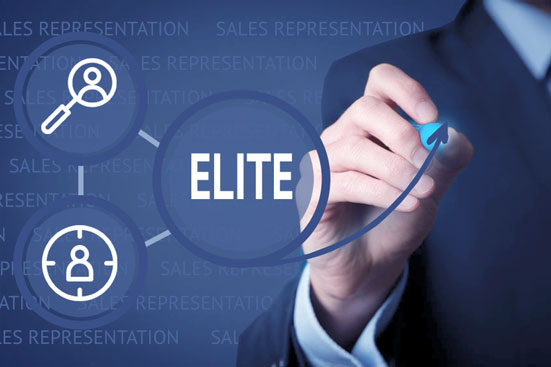 Retail Sales & Marketing Elite
Elite Option – $3000.00 per month and the agreement is for 6 months with a renewable option.  We also earn a 5% commission (industry standard is 10%) for all net sales made.  For this option, I create a monthly progress spreadsheet that informs you of the retailers we contacted and what the current status is with each. You also have daily access to me via email and a weekly phone call can be arranged to further discuss any points that may not be easily covered through emails. You receive ongoing consultative advice and we will create and/or manage your Facebook presence through posting on your group or page, running Facebook ads, and monitoring progress. Basic PR efforts including media outreach are also included.
Advanced Program
It's very important to note that this monthly fee is quite low, as we truly make money on the commissions on sales.  Running a consumer product company would typically involve you hiring a leader with a 6 figure salary plus health insurance benefits and other perks.  However, since we work here on a few major projects simultaneously, we are able to significantly lower the monthly fees while giving you a near full time effort.  We will outline this in an agreement once you decide to work with us and we appreciate your consideration!