Do you have a sell sheet? Price and spec sheets? NO? WE CAN HELP! Jim knows EXACTLY what retail buyers are looking for! He will create collateral materials that suit the needs of the buyers and helps to get your products noticed and on the shelves!
When we present a product via email to a retail buyer, we send them a sell sheet to show them what the product is, its main benefits and features, and why they should buy it. Buyers rely on these documents to make an initial assessment of a product and that can lead to them purchasing your product!
The sell sheet is the first item we email to a buyer to garner initial interest. Buyers typically do not wish to review a lengthy presentation deck initially as it is time consuming. Upon their expression of interest after reviewing the sell sheet, they typically ask for more detailed information.
Turnaround Time
Typically, it takes 7-10 days for us to complete these documents. We often can complete them in less time, but we cannot guarantee it.
Do we offer refunds for our work?
No we do not. We spend a fair amount of time developing, formatting, and completing these critical documents. Therefore, and because of our very reasonable prices to do this important work, we do not offer refunds. Our sell sheets are made in the way that retail buyers like to see them. We do not make them to artistically satisfy our clients. However, we always create these documents to look as aesthetically pleasing as possible.
What we need from you is the following: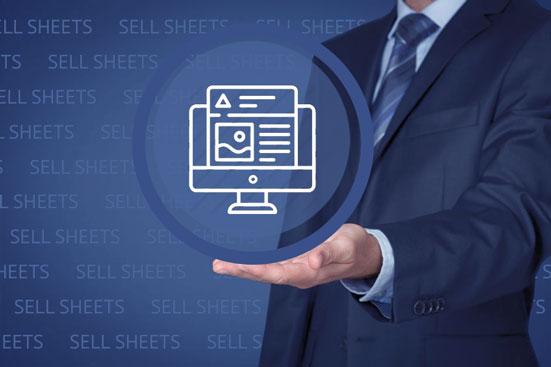 Sell Sheets
You will receive a 1-2 page sell sheet that will contain at least one photo or rendition of your product, list of benefits and features of the product, suggested retail pricing, and your contact information.